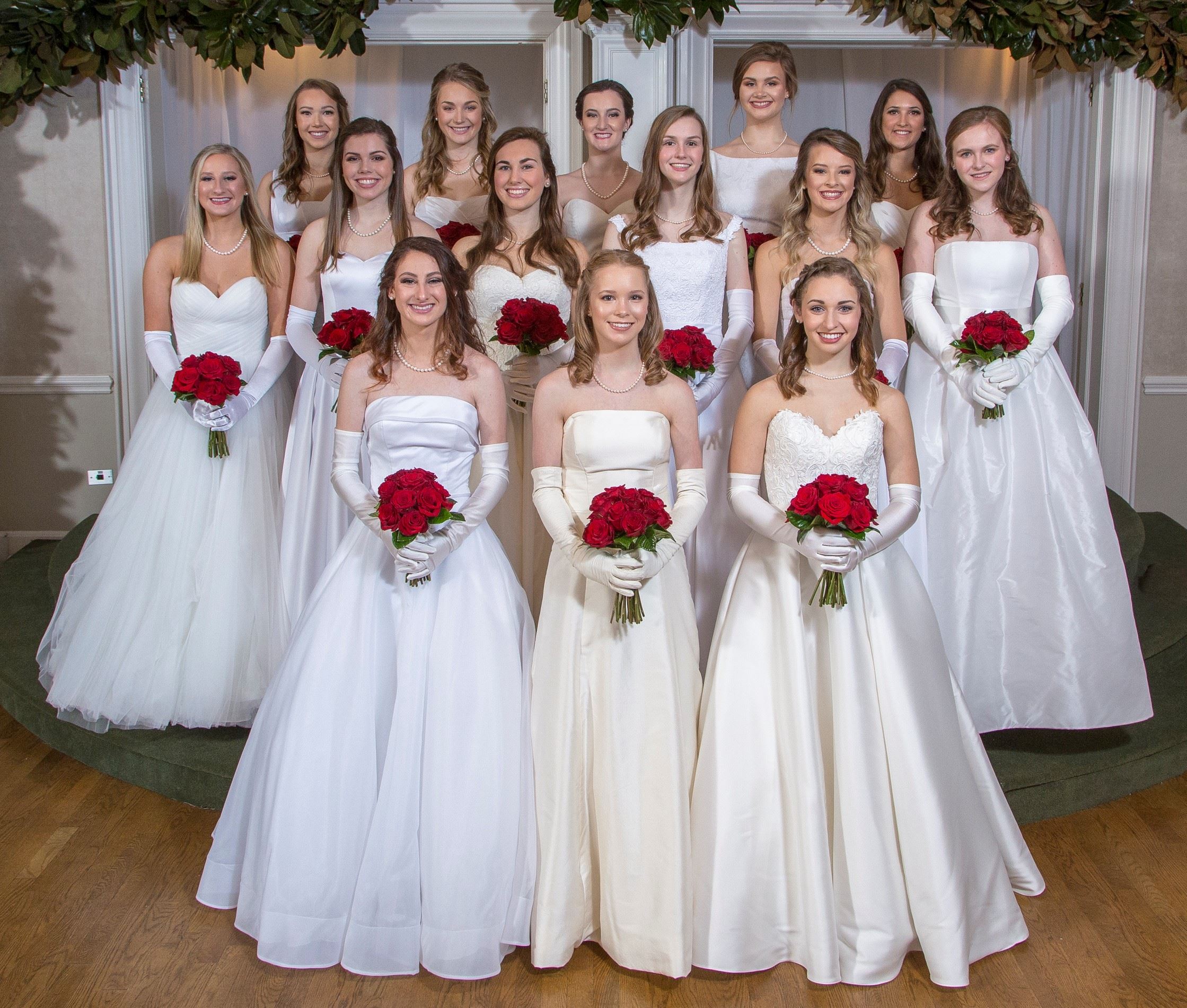 The word "Debutante," French in origin and defined as "one who makes a first appearance," describes a woman who has reached the age of being presented to the society as an adult. Traditionally, Debutante balls indicated that a girl was of appropriate age to begin considering marriage but simply put in today's world, they are coming-of-age events.

Here at Poffie Girls, Debutante gowns are specially selected to meet all Debutante criteria and we have a vast history of providing gowns for multiple, various clubs in the region including: Charlotte, Chester, Gaffney, Gastonia, Raleigh, Rock Hill, Shelby, and Spartanburg.

Make your appointments at Poffie Girls and receive 10% off your Debutante dress!